FESTIVAL INDIO ALTER ROCK FEST 2014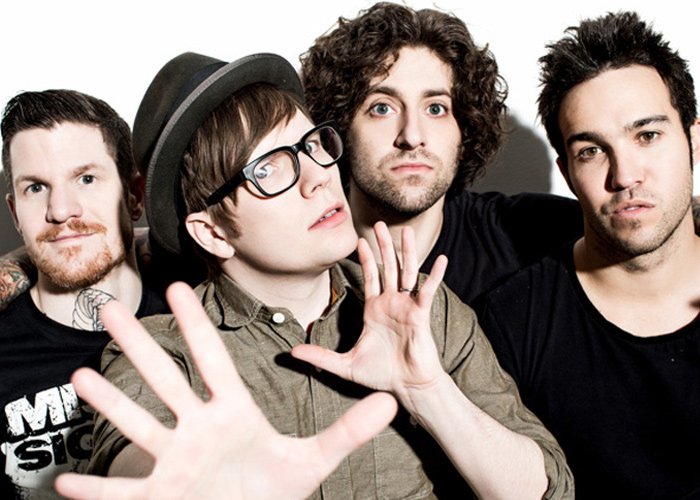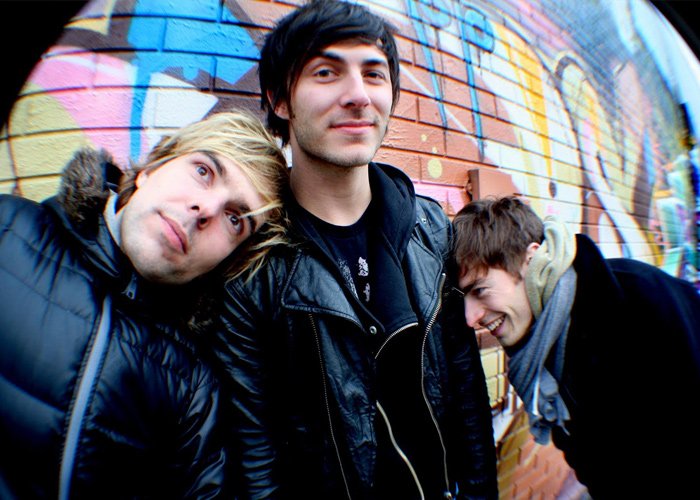 Por primera vez en Monterrey N.L. y México D.F. Zignia Live presenta el Festival de Música Punk Rock: Indio Alter Rock Fest, a realizarse el próximo 11 de Enero en la Ciudad de Monterrey (Arena Monterrey 3:30 pm) y el 12 de Enero en la Ciudad de México (Arena Cd de México 4:30 pm), con la presentación principal de: Fall Out Boy, Panic! at The Disco & New Politics , además de bandas invitadas como: Bosnian Rainbows, A Band OF Bitches, Apolo y Los Románticos de Zacatecas.
Más de 7 horas de música, con 7 bandas líderes en su género, es lo que se presentará en el Mes de Enero en la Arena Monterrey y Arena Ciudad de México.
Fall Out Boy la banda de pop punk de Illinois, Chicago, formada desde 2001 llega por 1era vez a México. Integrada por sus cuatro miembros: Patrick Stump (cantante principal, guitarra rítmica y compositor secundario), Pete Wentz (cantante secundario, bajista y escritor principal), Joe Trohman (guitarrista principal) y Andrew Hurley (batería). Es la banda más imponente de la música Pop Punk y líder en su ramo. Vienen a México como parte de su último disco de estudio "Save Rock and Roll" su quinto álbum de estudio en su carrera.
Fall Out Boys expresaron su intensión de estar con los mexicanos en un comunicado: "Esto no es una reunión, porque nunca nos separamos. Necesitábamos enchufar nuevamente y hacer música que nos importa. El futuro de Fall Out Boy inicia ahora. Save Rock and Roll".
Panic! At The Disco es el grupo estadounidense de pop rock, formado en Las Vegas, Nevada 2004. Actualmente, la banda está integrada por Brendon Urie (vocalista, guitarra y piano), Spencer Smith (batería) y Dallon Weekes (bajo y coros).
La banda ha sido descrito por los críticos como una variedad de géneros, más Pop Punk, Rock Alternativo y Pop Barroco y con gran expectativa la gente de México espera su llegada, con su álbum debut "A Fever You Can't Sweat Out" (2005) repunto el éxito de esta banda.
New Politics es la banda de rock de Copenhague, Dinamarca. Está formado por David Boyd, Søren Hansen y Louis Vecchio. El sonido del grupo se define claramente como un rock alternativo, el cual ha descrito una mezcla de "punk, pop y rock dance inducida electrónicamente", el cual con sus 2 álbumes ha cosechado gran éxito alrededor del mundo con sencillos tales como: "Yeah Yeah Yeah" and "Harlem."
Bosnian Rainbows la banda de rock alternativo estadounidense de El Paso, Texas, formada en 2012 compuesta por sus miembros de The Mars Volta, Omar Rodríguez-López (guitarra, coros) y Deantoni Parks (batería, teclados), junto a Le Butcherettes vocalista Teri Gender Bender y Nicci Kasper (teclados).
A Band Of Bitches aparentemente del noreste de México, cuyo plan es ofrecer una música bailable, con elementos que se pasean entre el folclor mexicano, el rock y la electrónica.
Un encapuchado, que ha evitado dar su nombre, es el cabecilla de este grupo.
"Noreste caliente" es la canción seleccionada como primer single el cual ha sido todo un éxito a nivel nacional.
Apolo y Los Románticos de Zacatecas son 2 bandas que estarán también presentes en el Festival Indio Alter Rock Fest, donde estarán haciendo presencia con su música rock y tocando sus éxitos del momento.
La venta de boletos para el FESTIVAL INDIO ALTER ROCK FEST dará inició el próximo 04 de Octubre a partir de las 10:00 hrs, en el sistema superboletos.com y en:
Monterrey N.L: Taquilla de la Arena Monterrey, Innova Sport, al 15 15 41 00 en el sitio web www.superboletos.com. Los precios oscilan entre los $250.00 y los $950.00 pesos
México D.F: Taquilla de la Arena Ciudad de México, Palacio de Hierro, Soriana, Farmacias del ahorro, llamando al 1515.4100 o visitando www.superboletos.com. Los precios oscilan entre los $300.00 y los $1,000.00 pesos
You may also like...