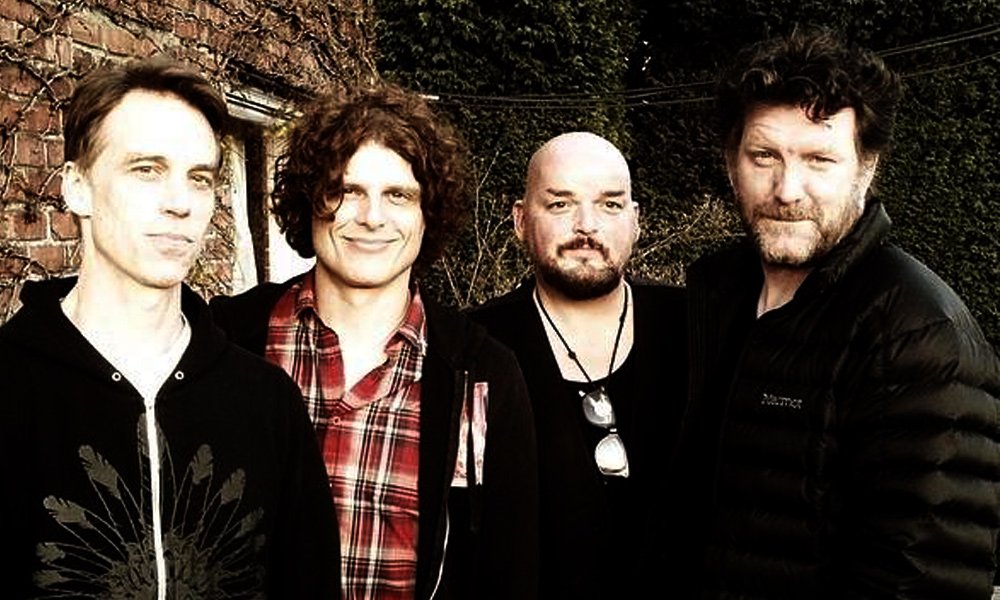 Ten Commandos – Staring Down the Dust, nuevo sencillo
Ten Commandos revela su nuevo sencillo llamado Staring Down the Dust
Ten Commandos la superbanda creada por Alain Johannes (ex-Queens of the Stone Age), Matt Cameron (Pearl Jam, Soundgarden), Ben Shepherd (Soundgarden), y Dimitri Coats (OFF!) nos presenta su nuevo sencillo con la participación en la voz de Mark Lanegan
Ten Commandos se formo en agosto del 2008 después de una conversación de Matt Cameron (Soundgarden, Pearl Jam) and Alain Johannes (Eleven, Queens of the Stone Age). Alan tenia la idea de escribir y grabar canciones con Matt y Ben Shepherd (Soundgarden, Hater), los tres se juntaron en Seattle por siete días y grabaron algunas cosas.
Después de varios años Matt y Alain programaron terminar el disco finalmente el 2014 terminando de grabar en la ciudad que vio nacer el grunge, Seattle. En ese tiempo Dimitri Coats (OFF!, Burning Brides) se agrega a la banda para tocar la guitarra y terminan de grabar el disco en el Studio 11ad en Hollywood CA.
En el disco cuentan con varios invitados como Mark Lanegan (Staring Down the Dust), Nikka Costa (Come) y el gran guitarrista Peter Frampton (Sketch 9).
Puedes pre-ordenar el nuevo disco en vinil en su página web: http://www.tencommandos.net/news/2015/10/8/pre-order-ten-commandos
Ten Commandos en la web
Webpage: http://www.tencommandos.net/
Facebook: https://www.facebook.com/TenComMusic
Twitter: https://twitter.com/10commandos